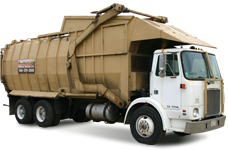 More Info
Our Family of Companies
GREEN LINKS
QUICK LINKS
CURBSIDE RECYCLING

NOW AVAILABLE!
We offer single-stream curbside recycling service to all of our Commercial and Residential customers
Call 760-379-2618 to learn more
Welcome to the Thomas Family Companies
Since 1972, the Thomas Family has proudly served the Kern River Valley's waste management and storage needs. The Thomas Family Companies consists of our parent company, Thomas Refuse Service and our two subsidiary companies, Sierra Waste Transfer and Kern River Valley Recycling Center. Whether you are a residential or a commercial customer, you can count on us to provide you with excellent service and affordable pricing on solid waste handling, septic pumping, portable toilets, recycling, or storage rentals. In addition to our customer service, we have a strong commitment to our community and believe in investing in it to keep the Kern River Valley beautiful and strong through events like Pride Day, college scholarships and donations.

RECYCLING BUYBACK CENTER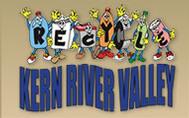 Kern River Valley Recycling Center, a Thomas Refuse Service company, is a full service buyback and drop off recycling center accepting numerous types of recyclables. We accept CRV and non CRV items from aluminum cans to newspaper and cardboard. Your efforts to separate recyclables from the trash will have a positive impact on our landfills,
It's not all trash - learn how you too can complete the cycle!
R-E-C-Y-C-L-E
It begins with you and me
Located at 2000 Chain Ave.
Open Tuesday – Saturday
8:30am - 4:00pm
Closed 12:30pm - 1:00pm
read more on Kern River Valley Recycling Center >
SEPTIC • PORTABLES
No matter what your septic or portable needs may be, we can handle the job.
We pride ourselves on providing excellent service and affordable prices.
read more on CURBSIDE RECYCLING >